The ChinEtti Pip Collector is Smarter Than Forex!
Are you new to FOREX trading and want to get a head start? Or maybe you have been trading for a while but have never made consistent profits?
If so, then The ChinEtti Pip Collector could be exactly what you are looking for.
My SIMPLE forex system (With more than 90% Win-Rate) will lead you to success!

$1375 Profit In Just 3 Days!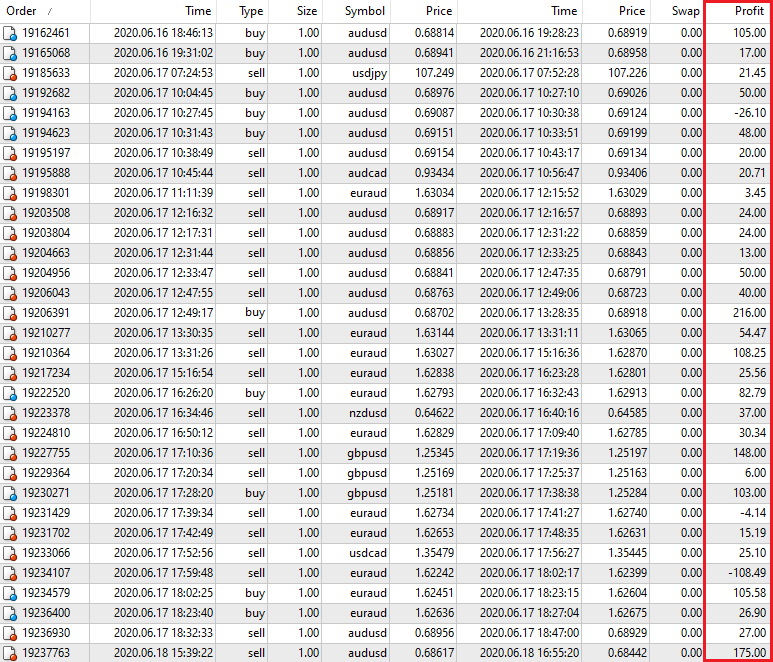 Make Consistent Trading Profits
Take a look at some of the REAL-MONEY trading results shared by Happy Customers!
A Forex System Designed for Success
I have developed this trading system using the most advanced, adaptive, and profitable trading (turning-point detection) algorithms on the market, powering ATR, RSX, MACD, Bollinger Bands, and Moving Average strategies.
Coded every important aspect from scratch in MQL programming language, ChinEtti Pip Collector has a unique and seamless mode of operation.
The system detects strong momentum swings in the market and will give you multiple trading signals during the day.
Popup Alert with Sound!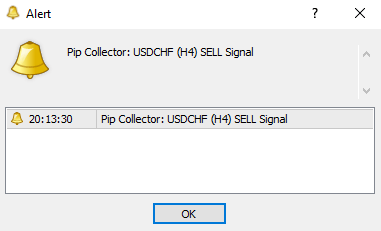 Email Alert!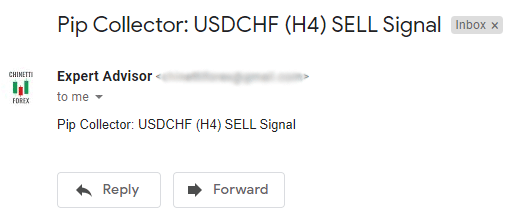 Push Notifications on Your Mobile!

The signals generated by ChinEtti Pip Collector are highly authentic.
They DO NOT repaint.
They are original and accurate signals.
Easy to set up.... Easy to follow.... Easy to get results
It works on ALL FOREX PAIRS and best if used with 30min and higher time frames.
You can use it on any MT4 or MT5 broker of your choice.
$2400 Profit Winning Trade (480+ Pips)
Below is a Buy signal that I opened a trade using this system in the EURUSD 4hr chart.
As it turns out, the trend was pretty strong, and the price increased almost 500 pips.
That's a whopping $2400 Profit from a single trade with 0.50 lot size.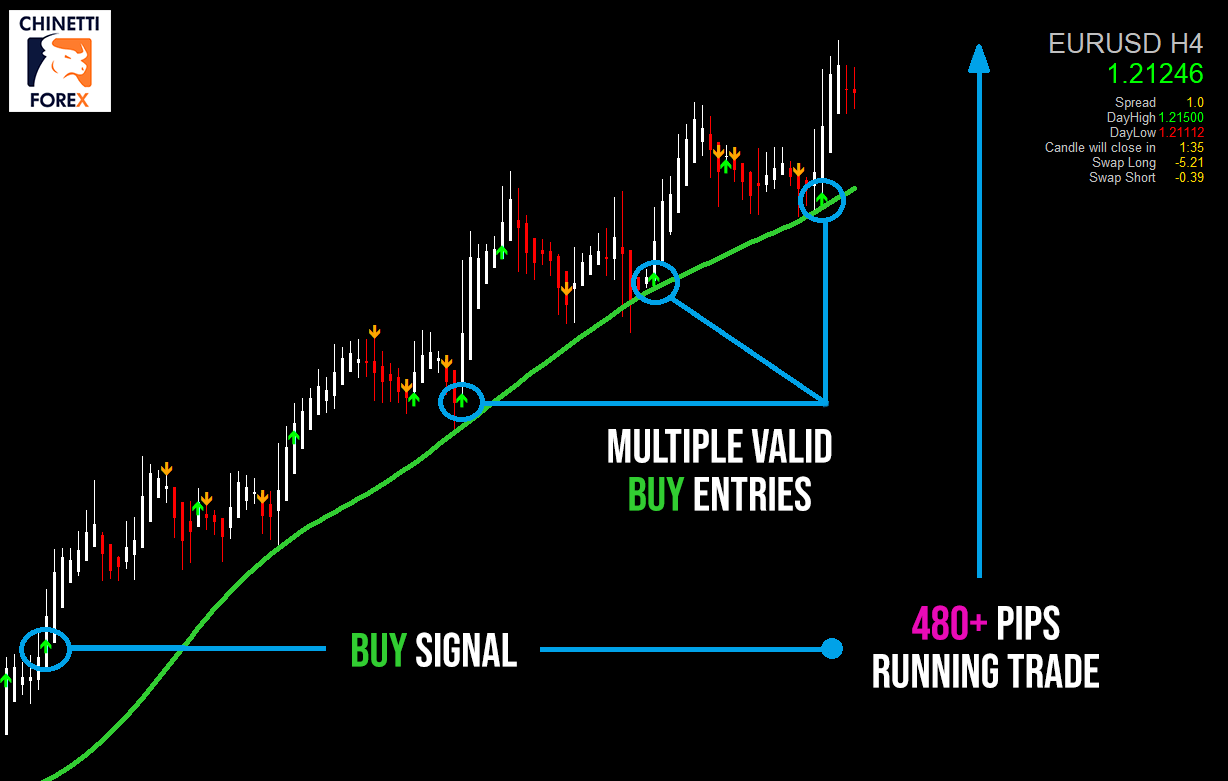 Is this system an "EA" or "Robot"?
No, this is a manual trading system in which you have the final say on all trades. The system will provide you with buy and sell signals that you can choose to act on or not based on the trade set-up.
I am new to Forex trading. Can I use this system?
Absolutely! This system is very easy to set up and use, and it gives you clear visual signals of what to do. It also comes with a comprehensive step-by-step User Guide that explains everything on how to trade with this system.
Is there a particular time of the day to trade with this system?
No specific time. This system can be used anytime, 24/7.
Can I run it on a demo account first?
Absolutely. You can run on a demo account for as long as you like until you see that it is making you consistent profits, then you can switch to a real account.
How do I receive the system?
After payment, you will receive the system in a zip file via email.
How much money do I need to begin trading?
You can start with as little as $100 with some brokers. However, most traders prefer the initial deposit to be at least $200.
How does the License work?
You can use the Chinetti Pip Collector on 1 live account and 1 demo account at the same time.
Are there any monthly fees for "ChinEtti Pip Collector"?
No, there are absolutely no monthly fees. This is strictly a one-time purchase.
Does the price include future updates?
Yes, of course. We are constantly hard at work, developing improvements, and adding new features to the system. All future updates of the system are free of charge.
What is the refund policy?
Since selling trading software, which is not a tangible good or service and can be replicated immediately after the sale, we do not accept returns.