The EMA ADX Expert Advisor combines two powerful indicators—the Exponential Moving Average (EMA) and the Average Directional Index (ADX)—to formulate a sophisticated, automated trading strategy. This hybrid approach enables traders to both gauge trend direction using the EMA and assess trend strength via the ADX, thereby facilitating more informed trading decisions.
In the realm of forex trading, the EMA ADX Expert Advisor primarily functions by cross-verifying signals from both indicators. For example, a typical buy signal could be triggered when the EMA shows an upward crossover and the ADX value exceeds 25, confirming a strong bullish trend. Conversely, a sell signal could be generated when the EMA indicates a downward crossover while the ADX stays above 25, signaling a robust bearish trend.
Customization is a key attribute of this Expert Advisor. Traders can adjust the EMA periods for short-term and long-term averages depending on their trading strategy. Likewise, the ADX period and threshold can be tweaked to match individual risk appetites. This level of customization permits the EA to be adapted for multiple timeframes, from scalping on minute charts to swing trading on daily charts.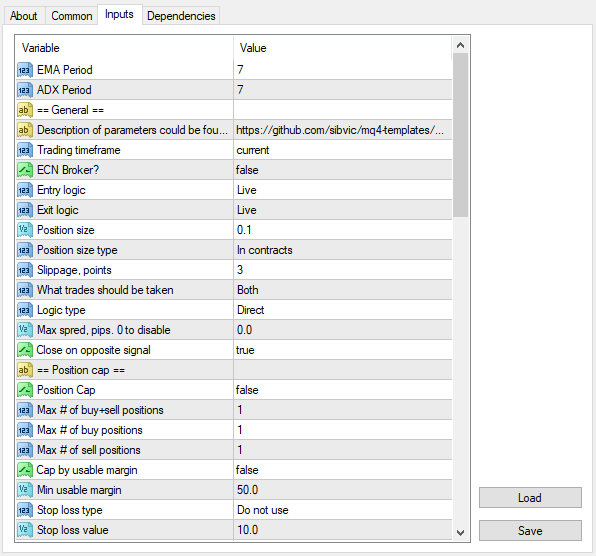 The EMA ADX EA also incorporates built-in risk management features. Users can set predefined take-profit and stop-loss levels, as well as customize lot sizes to align with their risk management strategies. Advanced versions might even include a trailing stop function that adjusts the stop-loss level as the trade progresses in favor of the trader, thus locking in gains.
While the EMA ADX Expert Advisor offers a multifaceted approach to trading, it's important to understand its limitations. The system may produce false signals in choppy or sideways markets, necessitating the use of additional filters or indicators. Additionally, because it relies on historical data, it can sometimes lag behind real-time market changes, especially during high volatility driven by economic news or geopolitical events.
Before going live, thorough backtesting is strongly recommended to fine-tune the EA's parameters and evaluate its historical performance. This step ensures that the Expert Advisor is compatible with your trading style and offers a reasonable risk-reward ratio.
This Download is for VIP Members Only. Not a VIP Member? Join & Get Instant Access Now.