The Stochastic Expert Advisor (EA) offers traders an automated trading solution that's built around the principles of the Stochastic Oscillator, a momentum indicator that's highly regarded among traders. This EA is primarily used in forex trading but is adaptable enough to be deployed across stocks, commodities, and even cryptocurrencies. It helps traders automate buying and selling decisions based on specific crossover points within the Stochastic Oscillator's range.
In a typical setup, the Stochastic Oscillator has two lines: the %K line and the %D line. The basic trading signal is generated when these two lines cross. A bullish signal occurs when %K crosses above %D, especially if this happens below the 'oversold' level of 20. Conversely, a bearish signal is produced when %K crosses below %D above the 'overbought' level of 80.
One of the advantages of the Stochastic Expert Advisor is its user-friendly customization options. You can alter the time periods for %K and %D, decide on the overbought and oversold levels, and set your own entry and exit points. Whether you're a short-term scalper or a long-term investor, these settings can be adjusted to align perfectly with your trading strategy.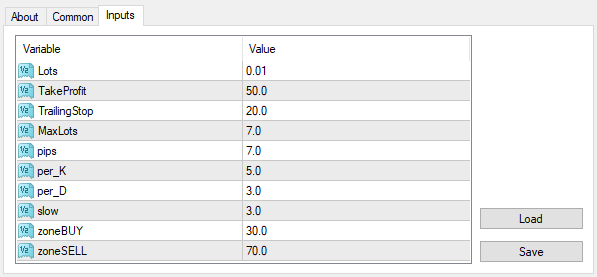 Another strength of this EA is its built-in risk management protocols. Traders have the option to set predetermined take-profit and stop-loss limits. Some versions even feature trailing stops, providing a dynamic way to lock in profits and reduce losses during favorable or adverse market movements.
However, like any automated trading system, the Stochastic Expert Advisor has its limitations. It tends to perform better in trending markets and may produce false signals during sideways market movements. To mitigate this, many traders use it in conjunction with other indicators, such as moving averages or MACD, to confirm trading signals.
Prior to deploying the EA in live trading, it's crucial to carry out extensive backtesting using historical data. This step helps to calibrate the EA settings to suit specific market conditions and to understand its performance metrics. Even after deploying it, manual oversight remains essential, particularly during significant economic events or extreme volatility, to either adjust the settings or disable the EA temporarily.
This Download is for VIP Members Only. Not a VIP Member? Join & Get Instant Access Now.